Local Kansas City Leader Launches New Business  
Veteran-owned company to be called Culture Guide sm

(KANSAS CITY, MO- January 12, 2021) - Local Kanas City leader and retired Brigadier General, David Komar, today launched a new business called Culture Guide (CG). The company provides services to empower leaders to envision and build the world's most exceptional and enduring organizational cultures. 
"Everyone should love where they work, and studies have proven that when employees are 30 percent more engaged, company earnings grow by 28 percent1," said David. "In addition, companies that actively manage their culture have a 40 percent higher employee retention rate2. That's a major competitive advantage as the job market accelerates in 2021 and employees evaluate whether or not they will stay with current employers." *

Speaking engagements and collaborative workshops will be centered on topics such as culture creation, implementation, and measurement.  In addition, an extended CG team provides a wide range of assessment tools and services to optimize areas like employee/position fit.

"There are very few simple, practical approaches to the 'how' of building an enduring culture," added David. "Culture Guide helps leaders build that approach – making what seems like a cobweb of information a clear path to success."
 
David has already been a guest expert discussing culture on popular podcasts Rounding the Bases with Joel Goldberg, Kansas City Business Huddle, and Lessons in Leadership with Randy Powell. He also recently presented at the Global Entrepreneur Week – Kansas City.

For more information about CG, click here. To inquire about speaking engagements or consulting, click here.
* Gallup's 10th Employee Engagement Meta-Analysis, October 2020. Bersin, Josh, Becoming Irresistible: A New Model for Employee Engagement, Deloitte Review, Issue 16, 2015.
Suggested social media post:
Kansas-City leaders and Veteran, David Komar (tag), to launch new business focused on building exceptional culture.
Media Assets: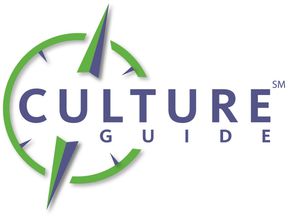 photo credit: Tricia Szasz