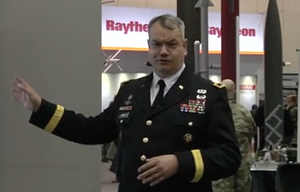 As leaders, we all know that part of a great company culture is making your employees feel safe - safe to disagree, safe to make mistakes, safe to be their true self. But what about feeling safe from physical harm, loss of their personal information or loss of their job because the organization didn't properly protect its intellectual property or its networks? 
I was fortunate to recently be the Chairman and provide a keynote address at the Counter Unmanned Aerial System (CUAS) Summit. The summit brought together the world's leading thinkers concerning the threats unmanned aerial systems present to every facility, business and piece of infrastructure. The threat is real and attacks happen every day.
One of our beliefs at Culture Guide is that culture impacts everything we do- from how we conduct meetings to how we deliver products. Even employee safety is part of culture as well.
I've attached a video link to my presentation here if you are interested in learning more about employee safety from drone attacks specifically.